Psychological Capital Questionnaire: Self Form and Rater Form (PCQ)
Remote Online Survey License
Purchase PCQ Remote Online Survey License if you plan to administer the PCQ as an online survey via a non-Mind Garden survey system. You will be required to agree to Mind Garden's Online Use Policy by completing the Remote Online Use Application Form that you will receive with your license purchase. Upon Mind Garden's review/approval of your Remote Online Use Application, you will be provided permission to administer the PCQ. You re-type, re-format, administer, and score the PCQ via the non-Mind Garden survey system.
The PCQ-24 and PCQ-12 are both included in the PDF.
Terms of Use for Remote Online Survey License
The Remote Online Survey License is a data license for research purposes only. This license grants you permission to collect and disclose (a) item scores and scale scores, (b) statistical analyses of those scores (such as group average, group standard deviation, T-scores, etc.) and (c) pre-authorized sample items only, as provided by Mind Garden, for results write-up and publication.
For example, with purchase of the Remote Online Survey License and when presenting your findings:
You may share the group's mean scale scores with survey participants and others.
You may not share item text in publications with the exception of the pre-authorized sample items included with license purchase.
You may not copy, modify, or paraphrase content from Mind Garden Individual Reports and release that content to your survey participants or others.
Note: this list illustrates some permitted and prohibited uses of the instrument and is not meant to be all-encompassing.
If you are using this instrument for developmental purposes, you need to purchase online assessments with reports from Mind Garden.
The instrument items, directions, manual, individual report, group report, and any other descriptive information available through Mind Garden is the intellectual property of the copyright holder and can be used only with purchase or written permission from Mind Garden.
Other Terms in Mind Garden's Online Use Policy
Updated 27 June 2018.
Distributing an entire instrument in either the text of an email or as an email attachment is strictly prohibited.
The Remote Online Use Application requires the following information, which is subject to verification.
Name
Email address
Company/institution
Mind Garden order or invoice number
Mind Garden instrument name
The remote online survey website that you will be using.
Additionally, we require agreement to the following conditions of use.
I will administer this Mind Garden instrument for research purposes only.
I will not send Mind Garden instruments in the text of an email or as a PDF file to survey participants.
I will put the instrument copyright statement (from the footer of my license document; includes the copyright date, copyright holder, and publisher details) on every page containing questions/items from this instrument.
I will send screenshots of my online survey to info@mindgarden.com so that Mind Garden can verify that the copyright statement appears.
I will compensate Mind Garden, Inc. for each license use; one license is used when a participant first accesses the online survey.
I will track my license use.
Once the number of administrations reaches the number purchased, I will purchase additional licenses or the survey will be closed to use.
I will remove this online survey at the conclusion of my data collection and I will personally confirm that it cannot be accessed.
Please note: if you cannot build and administer your online survey in compliance with our conditions of use, we will not approve your application.
CAUTION: If you do not require a unique login for each respondent, the survey method you use may elicit a large number of responses to your survey. You are responsible for compensating Mind Garden for every administration, regardless of circumstances.
Translations
Translations are available free of charge with your PCQ Remote Online Survey license purchase. The PDF file includes the English form(s) and the available translated form(s) on separate pages. When ordering, select the language from the Translation drop-down list. Need multiple translations? Contact us. Can't find the translation you need? You may request permission to make a translation by requesting/completing the Translation Application Form.
View available translations
Albanian - Rater Short Form only
Arabic - Self Form only
Bengali - Short Form only
Bulgarian - Short Form only
Cambodian - Self Form only
Chinese - Self Form only
Croatian - Self Form only
Czech - Short Form only
Danish - Short Form only
Dutch - Self Form only
English (UK) - Short Form only
Estonian - Self Form only
Finnish
French
French (Canada) - Self Form only
German
Greek
Hebrew - Self Form only
Hungarian - Self Form only
Indonesian - Self Form only
Italian - Self Form only
Japanese - Self Form only
Korean - Self Form only
Latvian - Short Form only
Lithuanian - Self Form only
Malay
Norwegian - Self Form only
Persian - Self Form only
Polish - Self Form only
Portuguese - Self Form only
Portuguese (Brazil) - Self Form only
Punjabi - Short Form only
Romanian - Short Form only
Russian - Short Form only
Serbian - Short Form only
Slovenian - Self Form only
Spanish
Swedish - Short Form only
Tagalog - Short Form only
Tamil - Short Form only
Thai - Self Form only
Turkish - Self Form only
Urdu - Self Form only
Vietnamese - Short Form only
Note: We cannot assure translation quality — many are made by individual researchers and we are not necessarily familiar with the particular language or dialect. Some of the translations are partial and typically do not have validation data. Basically, we offer whatever is available to facilitate your work.
Alternative License Types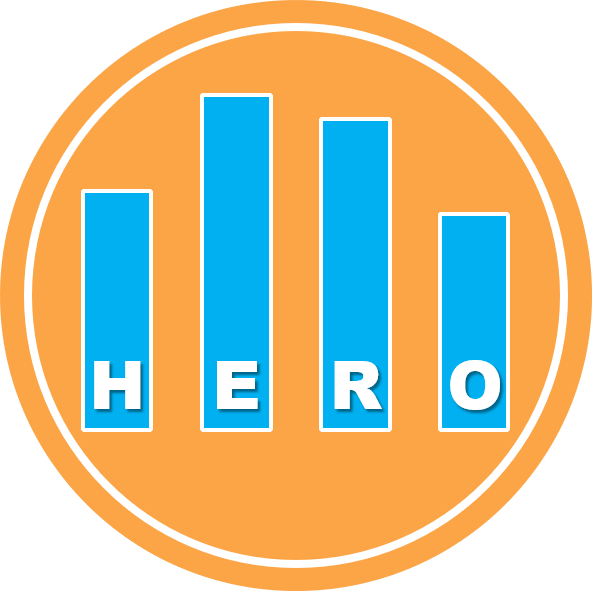 Avey, James B.
James B. Avey, PhD, is an Associate Professor in the Department of Management at Central Washington University (Ellensburg, WA). His areas of expertise are leadership and human resource management.
Avolio, Bruce J.
Bruce J. Avolio, Ph.D., is a Professor of Management at the University of Washington Foster School of Business where he also serves as the Executive Director of the Foster Center for Leadership. His specialties include Leadership Assessment and Designing Micro Development Interventions.
Luthans, Fred
Fred Luthans, Ph.D., is and expert in Positive Leadership, Psychological Capital, and Organizational Behavior. He is the University and George Holmes Distinguished Professor of Management at the University of Nebraska, Lincoln (Lincoln, NE) and an editor of Organizational Dynamics and the Journal of Leadership and Organizational Studies.