Gather information to satisfy IRB requirements
The Proposal
You can start by buying only the manual for your chosen instrument, which includes a non-reproducible copy of the instrument for inclusion in your proposal appendix. We recommend you wait to buy the license until your project is approved.
Certification
We don't require certification for the use of our instruments. We believe you already know, or can learn, how to correctly use them via instructions and manuals.
Security and Privacy Concerns
Most IRB committees are concerned about security and privacy. We do not share identities or contact information for our customers or survey participants. Ever. Read our detailed privacy policy.
Choose your instrument or topic
Some advisors recommend defining a thesis or dissertation topic and finding an instrument to assess that topic. Others advise finding an instrument first and then structuring the central research topic around what the instrument measures. See Topics or Our Products sections to explore the possibilities.
Best Sellers
Ready to buy?
Click on the instrument in Our Products
Choose your method of survey administration
Online
Use Mind Garden's Transform Survey Hosting system. Use Transform to have us customize your survey (fee-based option), set response deadlines, invite and remind participants, and collect and download your data. Purchase add-ons such as Group Reports to make your job easier.

Or create your own survey using an outside online survey site. You'll need to retype and re-format the instrument yourself. For this option, purchase Remote Online Survey License, complete our Remote Online Use Application, and agree to our online policy.
Paper and pencil survey
Purchase a License to Reproduce/Administer and have the instrument PDF in your hands in minutes. The license will grant you permission to make copies in the quantity you purchased. (In the interest of being green, we do not ship copies of instruments.)
Need incentives for your survey participants to respond?
You may be eligible for our special offer on discounted Individual Reports – get our reports for as little as $5 each! You must be conducting unfunded research with a custom survey. Contact us for more information.
Use Transform™ to save time
Save time PRE-survey
Buy our Transform™ Survey Hosting option rather than trying to create a do-it-yourself survey on another website. You'll save on time and frustration. We can customize your survey by adding informed consent, demographic questions, other instruments, and more. Many login options exist for your survey participants.
Save time POST-survey
If you want to save time with calculation and analysis, consider buying our Transform™ Survey Hosting, with or without customization, and add on a Group Report.
Use the Multifactor Leadership Questionnaire™ for your research project
List of MLQ products designed to aid research: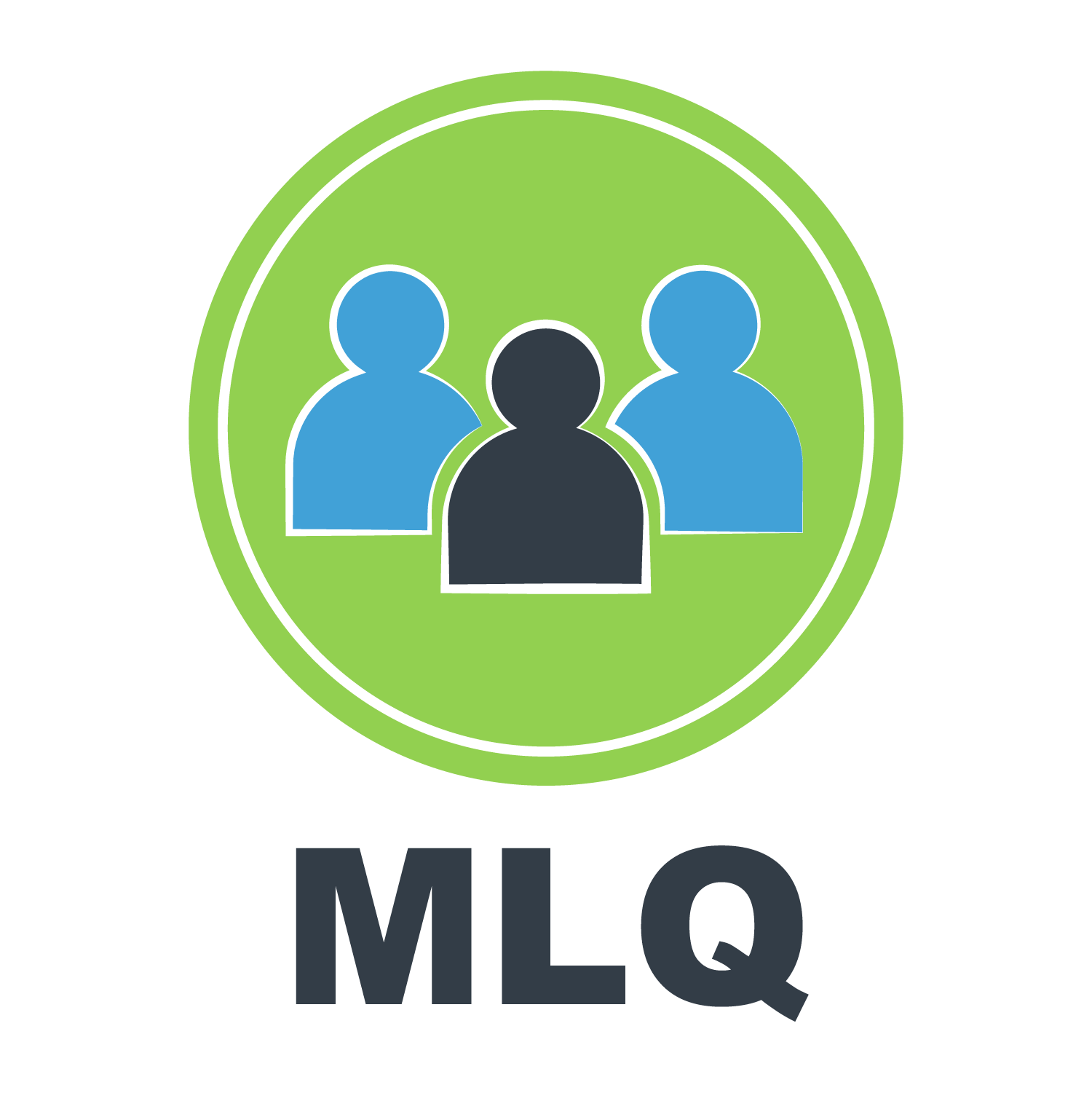 Use our student discount for your unfunded student research
Yes, we offer a student discount for thesis or dissertation research that is unfunded! We believe in keeping instruments accessible for student research.
The process in brief:
You request the student discount
We email you a voucher code
You apply the voucher code to your license purchase
What is the student discount?
Students may take advantage of a 20% discount on a license purchase (Transform™ Survey Hosting License, Remote Online License, or License to Reproduce). The discount is available on a license purchase only.
Who can request the student discount?
If your research is for a thesis or dissertation and is unfunded, you are eligible for a student discount on the data licenses. The discount is intended to support unfunded student research.
How to request the student discount?
Please complete our student discount request form; all fields are required. You will be emailed a unique voucher code that is valid for 72 hours. The voucher code is good for the student discount for a single license purchase.