Assesses the social climate of groups and teams
Rudolf H. Moos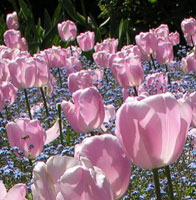 Manual

License to Use


Group Report


Translations
The Group Environment Scale (GES, third edition) has been used in clinical and organizational settings to facilitate group counseling and team building, and to compare members' and leaders' views of their group or team. The GES is also useful for encouraging members and leaders to become involved in planning and changing the group or team, and in showing both members and leaders how their behavior influences team climate. All three forms (R, I, E) are included. NOTE: Administration of a single form (R, I, or E) is counted as an administration, while administration of all three forms one time is counted as three administrations.
Manual
- You need a Manual if...
Paper by
mail

Digital download (PDF)

Includes non-reproducible instrument and scoring key, both marked "non-reproducible copy"

$50.00
Tutorial License to Use - purchasing options
- You need a License to Reproduce/Administer if...
- You need Mind Garden's Online Survey if...
- Translations
The GES Online Survey is available in only one form: Form R.
License to Reproduce/Administer
Mind Garden's
Online Survey

Number of
Administrations

Paper by
mail

Digital download (PDF)

MindGarden's Transform system
for data collection and scoring

50
$100.00
$120.00
100
$110.00
$132.00
150
$135.00
$162.00
200
$160.00
$192.00
250
$200.00
$240.00
300
$228.00
$274.00
350
$252.00
$302.00
400
$288.00
$346.00
450
$324.00
$389.00
500
$360.00
$432.00

For pricing for larger quantities, please click here
Group Report
In general, a Group Report saves time by doing the group calculations and providing limited interpretation. The purchase of a Group Report must be accompanied by a purchase of Licenses (Online Surveys) since there must be data available for the Group Report to run. You will need one Group Report per campaign (campaign = Online Survey grouping).
If you need to order more than one Group Report, please contact us
About the Group Environment Scale (GES)
Uses
diagnose problems
monitor and promote change and program improvement
appraise and improve leadership
team building
identify risks
Applications
individual and team counseling
research and program evaluation
Scales
The ninety items of the GES are grouped into ten subscales with three dimensions.
Relationship
Three subscales tap the degree of commitment, concern and friendship group members show for one another, the amount of help, concern and friendship the leaders shows for team members, and the amount that freedom of action and expression of feelings is encouraged in the group.
Cohesion
Leader Support
Expressiveness
Personal Growth
Independence assesses how much the group encourages independent action and expression among members
Task Orientation reflects how much emphasis is placed on completing concrete, practical tasks and on decision making and training
Self-Discovery measures how much the group encourages members' discussion of personal problems
Anger and Aggression assesses the extent that there is open expression of anger and disagreement in the group
System Maintenance and Change
Three dimensions measure the degree of importance of clear organization, structure and rules in the group, as well as the extent to which the leader directs the group, makes decisions and enforces rules, and finally, how much the group promotes diversity and change in its own functions and activities
Order and Organization
Leader Control
Innovation
Applications and Evidence
The GES Manual, Third Edition contains comprehensive information regarding the development and use of the GES scales in sections such as
When is an Assessment of a Group Useful?
Interpreting Group Profiles
Monitoring Group Change
Promoting Group Improvement
Development, Normative Samples, and Psychometric Characteristics
Research Applications and Validity
The Manual Appendices also contain raw-to-standard score conversion tables for both Group Means and Individuals.
Inventory Item Samples
Three types of forms include ninety items to measure subscales.
Real Form: The items are worded asking the members and leaders to describe their current group social environment as they perceive it
| | | |
| --- | --- | --- |
| A. When members disagree with each other, they usually say so | T | F |
| B. Members are expected to take leadership in the group | T | F |
Ideal and Expectations Forms: Allow members and leaders to describe the type of group environment they prefer or their expectations of what a group will be like
| | | |
| --- | --- | --- |
| A. When members disagree with each other, they will usually say so | T | F |
| B. Members will be expected to take leadership in the group | T | F |