A classic measure of field dependence-independence
Herman A. Witkin et al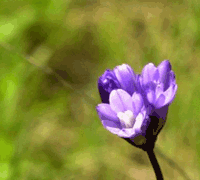 Manual

Booklets


Translations

Scoring Key
Finding common geometric shapes in a larger design—this simple assessment yields a wealth of information about field dependence-independence. The Group Embedded Figures Test (GEFT) was developed for research into cognitive functioning, but it has become a recognized tool for exploring analytical ability, social behavior, body concept, preferred defense mechanism and problem solving style as well as other areas. The GEFT is a twenty-five item assessment contained in a thirty-two page non-reusable booklet.
Manual
- You need a Manual if...
Paper by
mail

Digital download (PDF)

Includes sample images from the instrument and scoring key, both marked "non-reproducible copy"

$40.00
Booklets
Each package contains 25 non-reusable GEFT inventory booklets, instructions for administering the instrument, and a complementary scoring key. Translations of the instructions are also available in the languages listed below. No matter which of these you order, you are buying the package of 25 inventory books in English and we are including the instructions translated into the specific language.
Paper by
mail

Instructions in English
$50.00
Instructions in English and Dutch
$50.00
Instructions in English and German
$50.00
Instructions in English and Mandarin (Traditional)
$50.00
Instructions in English and Turkish
$50.00
About the GEFT:
Assesses cognitive style and analytical ability
Is individually administered
Requires only about 20 minutes to complete (two timed sections)
Was developed for use with older children, adolescents and adults
Is efficient to score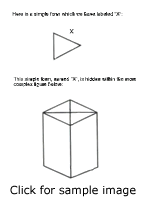 The GEFT is an asset for use in:
Personal development counseling
Career counseling
Organizational assessment
Sample image from the inventory booklet (at right; click to see full size)