The standard method for measuring cyclical perimenstrual symptoms
Rudolf H. Moos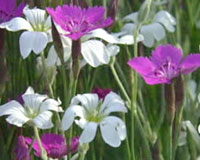 Manual

License to Use


Translations
The Menstrual Distress Questionnaire (MDQ) is a standard method for measuring cyclical perimenstrual symptoms. It is used to help clinicians and researchers make systematic, empirical evaluations of a woman's symptoms, of treatments, and of etiological theories.
The MDQ is a 46-item self-report inventory for use in the assessment and treatment of premenstrual and menstrual symptoms. The MDQ can distinguish cyclical from noncyclical changes in physical symptoms, mood and behavior, and arousal. It identifies the type and intensity of symptoms women experience during each phase of the menstrual cycle and can aid researchers and clinicians in specifying the effect of therapeutic interventions.
MDQ 4th Edition Manual
The fourth comprehensive manual for the MDQ. The MDQ forms are included in the manual and can be reproduced upon purchase of the manual. Purchase of this manual is all you need to understand and utilize the MDQ.
Manual
- You need a Manual if...
Paper by
mail

Digital download (PDF)

Includes non-reproducible instrument and scoring key, both marked "non-reproducible copy"

$40.00
License to Use - purchasing options
- You need a License to Reproduce/Administer if...
- Translations
Note: MDQ scoring by scale is included in the Manual, not in the Reproduction License.
Number of
Administrations

Paper by
mail

Digital download (PDF)

50
$100.00
100
$110.00
150
$135.00
200
$160.00
250
$200.00
300
$228.00
350
$252.00
400
$288.00
450
$324.00
500
$360.00

For pricing for larger quantities, please click here
Scales
The items of the MDQ are grouped into eight scales.
Pain
Water Retention
Autonomic Reactions
Negative Affect
Impaired Concentration
Behavior Change
Arousal
Control
Two Forms of the MDQ
Form C (Cycle) enables a woman to report her experience during each of three phases of her most recent menstrual cycle (4 days before menstrual flow, during menstrual flow, and the remainder of the cycle). Useful for screening
Form T (Today) enables a woman to describe her experiences on a specific day. MDQ profiles based on repeated use of Form T are more accurate and detailed than those of Form C. Necessary to identify cyclical changes.