Measuring the self-perception of stress
Sheldon Cohen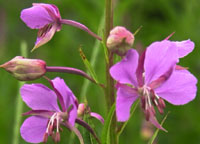 The Perceived Stress Scale (PSS) is the most widely used psychological instrument for measuring the perception of stress. It is a measure of the degree to which situations in one's life are appraised as stressful. Items were designed to tap how unpredictable, uncontrollable, and overloaded respondents find their lives. The scale also includes a number of direct queries about current levels of experienced stress. Moreover, the questions are of a general nature and hence are relatively free of content specific to any sub-population group. The questions in the PSS ask about feelings and thoughts during the last month. In each case, respondents are asked how often they felt a certain way.
Also see: Stress Management Workbook
Please note: Mind Garden does not publish the PSS. Many questions can be answered on Sheldon Cohen's personal website and all questions should be addressed to scohen@cmu.edu
Scale
Individuals are asked to indicate how often you felt or thought a certain way.
| | | | | |
| --- | --- | --- | --- | --- |
| 0 | 1 | 2 | 3 | 4 |
| Never | Almost never | Sometimes | Fairly Often | Very Often |
Sample inventory question
| | | | | | | |
| --- | --- | --- | --- | --- | --- | --- |
| 1. | In the last month, how often have you been upset because of something that happened unexpectedly? | 0 | 1 | 2 | 3 | 4 |