Measures attitudes toward self in multiple contexts
Stanley Coopersmith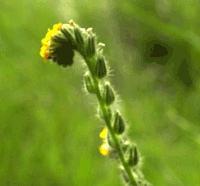 Manual

License to Use


Translations
The Coopersmith Self-Esteem Inventories (CSEI) have been taken by thousands of individuals. Findings demonstrate the relationship of academic achievement to personal satisfaction in school and adult life. Normative data is available on both the Adult and School forms. The CSEI can be used for individual diagnosis, classroom screening and pre-post evaluation.
Brief self-report questionnaire
Adult form for ages sixteen and above
No time limit, typically fifteen minutes
Hand scorable with keys
Manual
- You need a Manual if...
Paper by
mail

Digital download (PDF)

Includes non-reproducible instrument and scoring key, both marked "non-reproducible copy"

$40.00
Adult Form License to Use - purchasing options
- You need a License to Reproduce/Administer if...
- You need Mind Garden's Online Survey if...
- Translations
License to Reproduce/Administer
Mind Garden's
Online Survey

Number of
Administrations

Paper by
mail

Digital download (PDF)

MindGarden's Transform system
for data collection and scoring

50
$100.00
$120.00
100
$110.00
$132.00
150
$135.00
$162.00
200
$160.00
$192.00
250
$200.00
$240.00
300
$228.00
$274.00
350
$252.00
$302.00
400
$288.00
$346.00
450
$324.00
$389.00
500
$360.00
$432.00

For pricing for larger quantities, please click here
From the Coopersmith Self-Esteem Inventories Manual:
"With increasing frequency, parent and student complaints are heard about lack of motivation and noninvolvement in learning and about student disinterest with what occurs during school hours. Absentee rates are climbing markedly, and disciplinary and drug problems are becoming increasing sources of parent and teacher concern. Positive feelings about oneself appear to be one of the feeling states that increase involvement and successful performance. As such, building self-esteem is not a secondary, luxury option in the schools' programs, but is more of a basic component of programs geared to motivate learning.

Children are not born with concerns of being good or bad, smart or stupid, lovable or unlovable. They develop these ideas. They form self-images—pictures of themselves—based largely on the way they are treated by the significant people, the parents, teachers, and peers, in their lives. The self-image is the content of a person's perceptions and opinions about him- or herself. The positive or negative attitudes and values by which a person views the self-image and the evaluations or judgments he or she makes about it form the person's self-esteem.

Self-esteem is a set of attitudes and beliefs that a person brings with him- or herself when facing the world. It includes beliefs as to whether he or she can expect success or failure, how much effort should be put forth, whether failure at a task will "hurt," and whether he or she will become more capable as a result of different experiences. In psy­chological terms, self-esteem provides a mental set that prepares the person to respond according to expectations of success, acceptance, and personal strength."

Sample Questions

Directions: Below, you will find a list of statements about feelings. If a statement describes how you usually feel, put on X in the column "Like Me." If the statement does not describe how you usually feel, put an X in the column "Unlike Me." There are no right or wrong answers.

| | | | |
| --- | --- | --- | --- |
| | | Like Me | Unlike Me |
| 1. | Things usually don't bother me. | | |
| 2. | I find it very hard to talk in front of a group. | | |