A holistic model of wellness
Jane E. Myers, Thomas J. Sweeney & Melvin Witmer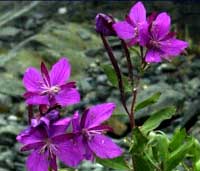 Manual

License to Use


Translations

Personal Report


Group Report


Workbook
The purpose of the Wellness Evaluation of Lifestyle (WEL) is to help respondents make healthy lifestyle choices based on their responses to each of the five life tasks and subtasks defined in the Wheel of Wellness. The life tasks of spirituality, self-direction, work & leisure, friendship, and love interact with a variety of life forces and global events. The instrument consists of 131 items generated as self-statements to which respondents reply using a five-point Likert scale.
Sweeney and Witmer (1991) presented a holistic model for wellness and prevention across the lifespan which is based in psychological theory and empirical research on characteristics of healthy persons. Specifically, the authors incorporated cross-disciplinary research and theoretical concepts from a variety of disciplines that supported certain human characteristics as related to health, longevity, and quality of life. In organizing this literature, the authors defined wellness as "a way of life oriented toward optimal health and well-being in which the body, mind, and spirit are integrated by the individual to live more fully within the human and natural community". Eighteen characteristics were identified and presented in a circular model, the Wheel of Wellness, to symbolize a pattern of relationships among these characteristics.
The Wellness Evaluation of Lifestyle or WEL Inventory was developed to measure each of the components of wellness depicted in the Wheel. It is based on the major life tasks and subtasks that enable healthy persons to interact effectively with environment and ecological life forces. In the WEL, one score is provided for each of the life tasks and sub-tasks, as well as a composite score for "total wellness." Scores are presented in a profile that allows for interpretation based on individual scores as well as patterns. The WEL can be used as an adjunct to counseling to help people develop and maintain healthy lifestyles that promote well being over the lifespan, quality of life, and longevity.
Wellness Evaluation of Lifestyle Workbook
The WEL Workbook is a guide to assessing personal resources for wellness and developing a plan for living life more fully. It can be used independently or in conjunction with the Wellness Evaluation of Lifestyle (WEL) inventory. Exercises help determine personal goals and objectives for achieving greater wellness in any or all of the areas depicted in the Wheel of Wellness. In addition, a comprehensive list of resources helps to increase knowledge of wellness behaviors and benefits of a wellness lifestyle.
Scales
The instrument consists of 131 items generated as self-statements to which respondents reply using a five-point Likert scale. WEL Life Task Scales are:
Spirituality
Self-Regulation
Sense of Worth
Sense of Control
Realistic Beliefs
Emotional Responsiveness
Intellectual Stimulation
Sense of Humor
Nutrition
Exercise
Self-Care
Stress Management
Gender Identity
Culture Identity
Work & Leisure
Friendship
Love
Total Self-Regulation
Perceived Wellness
Total Wellness
The Wheel of Wellness
Click on the image to see full-size