Identifying barriers to successful career decisions
John D. Krumboltz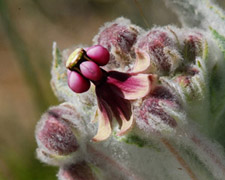 Personal Report


Manual

License to Use
Are your client's assumptions and beliefs blocking their career decisions? Frequently, individuals hold onto career beliefs that prevent them from achieving their career goals.
The Career Beliefs Inventory (CBI) is the ideal tool to use at the beginning of the career counseling process to explore clients' assumptions, generalizations, and beliefs about themselves and the world of work. The CBI provides a springboard for counselors and clients to discuss important issues that are usually overlooked. It will help clients discover new options and alternative ways of attaining their career goals.
Counselors who have used the CBI report that it is the only inventory that probes client's hidden values and ideas--beliefs that may be at the root of the clients' feelings of being stuck and unable to take appropriate action.
Tutorial Personal Reports
Let us do the administration for you. We will send you a link to a unique and secure online "control panel" where you will enter clients names and email addresses. Clients will be sent an email with a secure url address to take the evaluation* in privacy at their convenience. You can monitor their progress from your control panel. Instruments will be scored and a report returned to you. Select the desired number of reports from the drop-down menu.
* click here for web-browser compatibility information
The following volume pricing applies:

Individual report
$15.00 each
2-10 reports
$14.00 each
11-20 reports
$13.00 each
21-50 reports
$12.00 each
51-100 reports
$11.00 each

For larger quantities, please contact us
Manual
- You need a Manual if...
Paper by
mail

Digital download (PDF)

Includes non-reproducible instrument and scoring key, both marked "non-reproducible copy"

n/a
$50.00
Tutorial License to Use - purchasing options
- You need a License to Reproduce/Administer if...
- You need Mind Garden's Online Survey if...
License to Reproduce/Administer
Mind Garden's
Online Survey

Number of
Administrations

Paper by
mail

Digital download (PDF)

MindGarden's Transform system
for data collection and scoring

50
n/a
$100.00
$120.00
100
n/a
$110.00
$132.00
150
n/a
$135.00
$162.00
200
n/a
$160.00
$192.00
250
n/a
$200.00
$240.00
300
n/a
$228.00
$274.00
350
n/a
$252.00
$302.00
400
n/a
$288.00
$346.00
450
n/a
$324.00
$389.00
500
n/a
$360.00
$432.00

For pricing for larger quantities, please click here
Uses
Clarifying career transitions
Choosing a college major
Expanding career aspirations
Planning a future career
25 CBI Scales Organized Under Five Headings
My Current Career Situation
Employment Status
Career Plans
Acceptance of Uncertainty
Openness
What Seems Necessary for My Happiness
Achievement
College Education
Intrinsic Satisfaction
Peer Equality
Structured Work Environment
Factors That Influence My Decisions
Control
Responsibility
Approval of Others
Self-Other Comparisons
Occupation/College Variation
Career Path Flexibility
Changes I Am Willing to Make
Post-training Transition
Job Experimentation
Relocation
Effort I Am Willing to Inititate
Improving Self
Persisting While Uncertain
Taking Risks
Learning Job Skills
Negotiating/Searching
Overcoming Obstacles
Working Hard
Inventory Items
The CBI consists of 96 items. Individuals respond to each item on a five-point Likert scale, indicating how much they agree with each statement.
| | | | | |
| --- | --- | --- | --- | --- |
| 1 | 2 | 3 | 4 | 5 |
| Strongly disagree | Disagree | Uncertain | Agree | Strongly agree |
Example Statements
| | | | | | | |
| --- | --- | --- | --- | --- | --- | --- |
| A. | Once I make a career decision, I will stick to it. | 1 | 2 | 3 | 4 | 5 |
| B. | I want to do better work than other people in my group. | 1 | 2 | 3 | 4 | 5 |
| C. | Getting a college education is necessary to get a good job. | 1 | 2 | 3 | 4 | 5 |
| D. | I don't think any job would be right for me. | 1 | 2 | 3 | 4 | 5 |
| E. | The location of my job is not important to me. | 1 | 2 | 3 | 4 | 5 |