The benchmark measure of transformational leadership
Bernard M. Bass & Bruce J. Avolio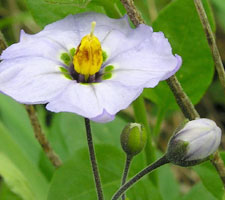 The Multifactor Leadership Questionnaire™ (MLQ—also known as MLQ 5X short or the standard MLQ) measures a broad range of leadership types from passive leaders, to leaders who give contingent rewards to followers, to leaders who transform their followers into becoming leaders themselves. The MLQ identifies the characteristics of a transformational leader and helps individuals discover how they measure up in their own eyes and in the eyes of those with whom they work. Success can be measured through a retesting program to track changes in leadership style. The program described in the MLQ Trainer's Guide provides a solid base for leadership training.
Overview
Measures, explains and demonstrates to individuals the key factors that set truly exceptional leaders apart from marginal ones
Differentiates effective and ineffective leaders at all organizational levels
Assesses the effectiveness of an entire organization's leadership
Valid across cultures and types of organizations
Easy to administer, requires 15 minutes to complete
Extensively researched and validated
The MLQ provides an excellent relationship between survey data and organizational outcome
The MLQ is the benchmark measure of Transformational Leadership
The MLQ 360 Leader's Report is a comprehensive developmental report
If you are a consultant, corporation, or doing individual development work with the MLQ, please see our leadership assessment and development products which are designed for your needs.
If you are a researcher or student, please see the MLQ for survey research.
Translations of this instrument are available and can be purchased on the MLQ for Researchers page.
Assessment Scales
The MLQ assesses a full range of leadership behaviors:
Transformational Leadership
Idealized Attributes
Idealized Behaviors
Inspirational Motivation
Intellectual Stimulation
Individualized Consideration
Transactional Leadership
Contingent Reward
Management-by-Exception (Active)
Passive/Avoidant
Management-by-Exception (Passive)
Laissez-faire
Outcomes of Leadership
Extra Effort
Effectiveness
Satisfaction
Note: The classic form of the MLQ includes both self and rater forms. The self form measures self perception of leadership behaviors. The rater form is used to measure leadership as perceived by superiors, peers, and subordinates. A longer explanation is on the FAQ page.
Example Items and Scale for the Rater Form
Example: This questionnaire describes the leadership style of the above-mentioned individual as you perceive it. Please answer all items on this answer sheet. If an item is irrelevant, or if you are unsure or do not know the answer, leave the answer blank. Please answer this questionnaire anonymously.
Forty-five descriptive statements are listed on the following pages. Judge how frequently each statement fits the person you are describing. Use the following rating scale:
| | | | | |
| --- | --- | --- | --- | --- |
| 0 | 1 | 2 | 3 | 4 |
| Not At All | Once in a While | Sometimes | Fairly Often | Frequently, if not always |
| | | | | | | |
| --- | --- | --- | --- | --- | --- | --- |
| 1. | Talks optimistically about the future | 0 | 1 | 2 | 3 | 4 |
| 2. | Spends time teaching and coaching | 0 | 1 | 2 | 3 | 4 |
| 3. | Avoids making decisions | 0 | 1 | 2 | 3 | 4 |