Bernard M. Bass & Bruce J. Avolio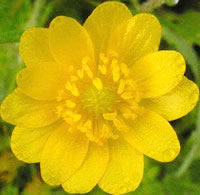 Manual

License to Use


Translations

Online Survey


Group Report


Assessment Scales
The Multifactor Leadership Questionnaire™ (MLQ) offers researchers the most validated and efficient measure of Transformational Leadership, as well as a full range of leadership behaviors. The MLQ is also known as the "MLQ 5X short" or "standard version" of the MLQ. Most researchers choose to buy 2 products: 1) the Manual, and 2) License to reproduce or administer the MLQ 360 Form 5X Short. For online use on Mind Garden's Transform system, choose the Online Survey option(no re-typing, we collect your data, and raw scale scores are provided. We can also add your demographic questions for a fee). For use with an outside online survey website like Survey Monkey, choose the PDF option (you will re-type, reformat, and no scoring provided), and after you place your order you must complete the permission form for online use (See FAQs for link to form). (Note: The License to Reproduce/Administer is FOR RESEARCH USE ONLY)
MLQ Manual
The MLQ Manual, 3rd Edition, includes information on administration, interpretation, validity and reliability of the MLQ (Form 5X Short - the benchmark) as well as extensive research conducted with the MLQ. It also includes chapters on development, theory, use and topics such as gender differences and diversity.
This Manual includes a non-reproducible copy of the MLQ 360 Form 5X Short (both Leader/Self and Rater forms) along with scoring methodology and tips for scoring.
MLQ 360 (Form 5X short--the benchmark)
This is for paper/pencil use and for do-it-yourself online use, for Leader form, Rater form or both. Add together the total number of leaders and raters and multiply by the number of times you will administer the survey to each participant. To use the MLQ on Mind Garden's Online Survey system so that you can get scoring (included) and Group Reports (optional), see below.
MLQ 360 (Form 5X Short) for Research -- Online Survey
Conduct your survey on Mind Garden's Transform online survey system and receive raw data + scale scores by respondent in a .csv file. This service is priced per leader with a limit of 25 raters per level and is FOR RESEARCH USE ONLY. DO NOT BUY THIS PRODUCT IF YOU ARE GOING TO put the MLQ on a do-it-yourself online survey site. Instead, first purchase a pdf license for the needed quantity (above) and then complete our Online Use application (see FAQ #7).
* Click here for web-browser compatibility information
MLQ 360 (Form 5X Short) for Research -- Group Report
Assessment Scales
The MLQ assesses a full range of leadership behaviors:
Transformational Leadership
Idealized Attributes
Idealized Behaviors
Inspirational Motivation
Intellectual Stimulation
Individualized Consideration
Transactional Leadership
Contingent Reward
Management-by-Exception (Active)
Passive/Avoidant
Management-by-Exception (Passive)
Laissez-faire
Outcomes of Leadership
Extra Effort
Effectiveness
Satisfaction
Note: The classic form of the MLQ includes both self and rater forms. The self form measures self perception of leadership behaviors. The rater form is used to measure leadership as perceived by superiors, peers, and subordinates. A longer explanation is on the FAQ page.
If you are a consultant or corporation doing individual development work with the MLQ, please see MLQ for Leadership Assessment & Development