Bernard M. Bass & Bruce J. Avolio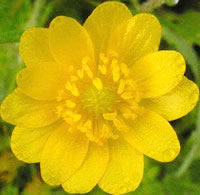 Manual

License to Use


Translations

Online Survey
The Multifactor Leadership Questionnaire (MLQ) offers researchers the most validated and efficient measure of Transformational Leadership, as well as a full range of leadership behaviors. The MLQ is also known as the "MLQ 5X short" or "standard version" of the MLQ. Most researchers choose to buy 2 products: 1) the Manual, and 2) License to reproduce or administer the MLQ 360 Form 5X Short. For online use on Mind Garden's Transform system, choose the Online Survey option(no re-typing, we collect your data, and raw scale scores are provided. We can also add your demographic questions for a fee). For use with an outside online survey website like Survey Monkey, choose the PDF option (you will re-type, reformat, and no scoring provided), and after you place your order you must complete the permission form for online use (See FAQs for link to form). (Note: The License to Reproduce/Administer is FOR RESEARCH USE ONLY)
MLQ Manual
The MLQ Manual, 3rd Edition, includes information on administration, interpretation, validity and reliability of the MLQ (Form 5X Short - the benchmark) as well as extensive research conducted with the MLQ. It also includes chapters on development, theory, use and topics such as gender differences and diversity.
This Manual includes a non-reproducible copy of the MLQ 360 Form 5X Short (both Leader/Self and Rater forms) along with scoring methodology and tips for scoring.
Manual
- You need a Manual if...
Paper by
mail

Digital download (PDF)

Includes non-reproducible instrument and scoring key, both marked "non-reproducible copy"

$40.00
MLQ 360 (Form 5X short--the benchmark)
License to Use - purchasing options
- You need a License to Reproduce/Administer if...
- Translations
Number of
Administrations

Paper by
mail

Digital download (PDF)

50
$100.00
100
$110.00
150
$135.00
200
$160.00
250
$200.00
300
$228.00
350
$252.00
400
$288.00
450
$324.00
500
$360.00

For pricing for larger quantities, please click here
MLQ 360 (Form 5X Short)for Research -- Online Survey
Rather than reports, the researcher receives the MLQ raw data + SCALE SCORES in a csv file. Please note that this service is priced per leader with a limit of 25 raters per level and is FOR RESEARCH USE ONLY.
* Click here for web-browser compatibility information
How to create a multirater campaign using Mind Garden's new Transform system
Multirater Online Survey
With narrative feedback. Select the desired number of leaders from the drop-down menu.
* We charge $100 to set up your MLQ Online Survey. This price includes one leader. Additional leaders can be added at a cost of $5 each.

For more than 100 leaders, please contact us.
If you are a consultant or corporation doing individual development work with the MLQ, please see MLQ for Leadership Assessment & Development