A measure of verbal, non-verbal social competence and emotional intelligence
Ronald E. Riggio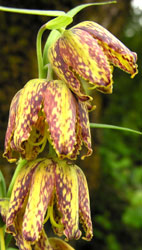 Manual

License to Use


Translations

Personal Report


Group Report


Social Skills Training Guide
The Social Skills Inventory (SSI), also known as the Self-Description Inventory, assesses basic social skills that underlie social competence. It evaluates verbal and non-verbal communication skills and identifies strengths and weaknesses. The instrument is useful in individual and couples counseling, management and leadership training, and health psychology.
Assesses communication skills as they relate to overall social competence
Clients respond to items using a five-point scale, indicating the extent to which the description of the item applies to them
Scores are reported for each of the scales and a combined score is given to indicate global social intelligence
Ninety items can be completed in thirty to forty minutes
Efficient to score
Requires an eighth grade reading level
The SSI assesses skills in these key areas:
Emotional Expressivity
Emotional Sensitivity
Emotional Control
Social Expressivity
Social Sensitivity
Social Control
The Manual/Sampler Set contains valuable information about the use and interpretation of scores as well as current reliability and validity information.
Sample Inventory Question
The SSI features ninety statements that indicate an attitude or behavior that may or may not be characteristic or descriptive of the test-taker. Individuals respond to each question based on a five point scale ranging from "Not at all like me" to "Exactly like me."
| | | | | |
| --- | --- | --- | --- | --- |
| 1 | 2 | 3 | 4 | 5 |
| Not at all like me | A little like me | Like me | Very like me | Exactly like me |
| | | | | | | |
| --- | --- | --- | --- | --- | --- | --- |
| A. | I am usually wary of strangers. | 1 | 2 | 3 | 4 | 5 |