Danilo R. Silva e Charles D. Spielberger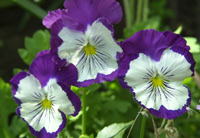 Productos * Usos * Normas * Exemplos *
O STAI-Forma Y é definitivamente o instrumento de medida da ansiedade em adultos. Diferencia, de maneira clara, entre a condição passageira do "estado de ansiedade" e o atributo mais geral e permanente do "traço de ansiedade". Ajuda os profissionais a distinguir entre os sentimentos de ansiedade e de depressão do cliente. A simplicidade do inventário torna-o ideal na avaliação de indivíduos com bases educacionais menos avançadas. Adaptado em mais de quarenta línguas, o STAI é a mais importante medida da ansiedade pessoal em todo o mundo. O STAI é constituído por quarenta questões, com a possibilidade de quatro respostas possíveis a cada uma.
Indica a ansiedade em determinada situação e como traço geral
Tem duas escalas de vinte itens
Admite aplicação individual ou em grupo
Proporciona normas para grupos clínicos, estudantes do ensino secundário e superior e para adultos trabalhadores dos 18 aos 69 anos
É cotado de modo eficiente
Pode ser respondido em cerca de dez minutos
Acha-se ao nível de leitura do sexto ano de escolaridade
Manual e Conjunto de Amostra
- You need a Manual if...
Paper by
mail

Digital download (PDF)

Includes non-reproducible instrument and scoring key, both marked "non-reproducible copy"

$40.00
Reprodução License
- You need a License to Reproduce/Administer if...
Number of
Administrations

Paper by
mail

Digital download (PDF)

50
$100.00
100
$110.00
150
$135.00
200
$160.00
250
$200.00
300
$228.00
350
$252.00
400
$288.00
450
$324.00
500
$360.00

Para custo para quantidades maiores, por favor clica aqui
Conteúdo do Manual
Aplicação e cotação
Dados normativos com os N das respectivas populações e quadros de percentis e de resultados padronizados
Dados relativos à população militar portuguesa e a diversos grupos clínicos
Adaptação, precisão e validade
Estudos sobre a presença da ansiedade nos géneros masculino e feminino em função da idade e do nível educacional
Referências bibliográficas
Usos
Investigação em psicologia e saúde
Diagnóstico psicológico
Diferenciação entre ansiedade e depressão
Avaliação da ansiedade clínica em pacientes, cirúrgicos, psicossomáticos e psiquiátricos
Determina como se sentiram os respondentes em certo momento do passado recente e como prevêem que se sentirão numa situação específica com que, provavelmente, depararão no futuro ou em diversas situações hipotéticas.
Revelou-se ser um indicador sensível de alterações na ansiedade passageira de clientes e pacientes em aconselhamento, psicoterapia e em programas de modificação do comportamento.
Avalia o nível provocado pelas acções experimentais stressantes e pelos inevitáveis stressores da vida real, como sejam uma cirurgia iminente, um tratamento dental, as entrevistas de emprego ou os exames escolares importantes.
Para a detecção de estudantes do ensino secundário e superior e de militares recrutas com problemas de ansiedade, e para determinar o resultado imediato e a longo prazo da psicoterapia, do aconselhamento, da modificação do comportamento e de programas de tratamento com medicamentos.
Mostrou-se útil na identificação de pessoas com altos níveis de ansiedade neurótica e para seleccionar indivíduos destinados a experiências psicológicas os quais diferem no nível de motivação ou de impulso.
Grupos de Normas
Ensino secundário, ensino superior, 18-39 anos, 40-49 anos, 50-69 anos
Quadros de Normas
Adultos trabalhadores dos três grupos etários referidos, estudantes do ensino superior e estudantes do ensino secundário
Caderno do inventário
Os indivíduos respondem a cada item numa escala de tipo Likert de quatro pontos, assinalando a frequência com que adopta cada estratégia.
Exemplo
A Escala de Estado de Ansiedade é constituída por 20 frases que avaliam como se sentem os respondentes "agora, neste preciso momento".
| | | | |
| --- | --- | --- | --- |
| 1 | 2 | 3 | 4 |
| Nada | Um pouco | Moderadamente | Muito |
| | | | | | |
| --- | --- | --- | --- | --- | --- |
| A. | Sinto-me calmo | 1 | 2 | 3 | 4 |
| B. | Sinto-me perturbado | 1 | 2 | 3 | 4 |
A Escala de Traço de Ansiedade é constituída por 20 frases que avaliam como se sentem os respondentes "geralmente".
| | | | |
| --- | --- | --- | --- |
| 1 | 2 | 3 | 4 |
| Quase nunca | Algumas vezes | Frequentemente | Quase sempre |
| | | | | | |
| --- | --- | --- | --- | --- | --- |
| A. | Sou uma pessoa estável | 1 | 2 | 3 | 4 |
| B. | Não tenho muita confiança em mim | 1 | 2 | 3 | 4 |