Developing Psychological Capital
Fred Luthans, Bruce J. Avolio, & James B. Avey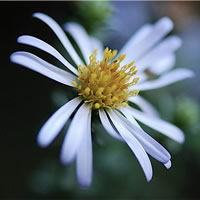 Basis for PsyCap
Psychological Capital (PsyCap) is a positive state-like capacity that is defined as "an individual's positive psychological state of development and is characterized by:
having confidence (self-efficacy) to take on and put in the necessary effort to succeed at challenging tasks;
making a positive attribution (optimism) about succeeding now and in the future;
persevering toward goals and, when necessary, redirecting paths to goals (hope) in order to succeed; and
when beset by problems and adversity, sustaining and bouncing back and even beyond (resilience) to attain success."
--Luthans, Youssef & Avolio, Psychological Capital (Oxford University Press, 2007),
Thus, the PsyCap consists of hope, efficacy, resilience, and optimism (sometimes referred to as HERO).
PsyCap is related to multiple performance outcomes in the workplace: lower employee absenteeism, less employee cynicism and intentions to quit, and higher job satisfaction, commitment, and organizational citizenship behaviors.
PsyCap can be enhanced by a supportive work climate.
In terms of being state-like, PsyCap has been -- and therefore can be -- developed by short training sessions in both classroom and field settings as well as electronically through the internet.
PCQ - the Instrument for measuring PsyCap
The PCQ, a measure of PsyCap, has undergone extensive psychometric analyses and support from samples representing service, manufacturing, education, high-tech, military and cross cultural sectors. Each of the four components in PsyCap are measured by six items. The resulting score represents an individual's level of positive PsyCap.
Example Items & Scale for the Rater Form
Instructions
Below are statements that describe how you may think about the person listed above right now. Use the following scale to indicate your level of agreement or disagreement with each statement.
| | | | | | |
| --- | --- | --- | --- | --- | --- |
| Strongly Disagree | Disagree | Somewhat Disagree | Somewhat Agree | Agree | Strongly Agree |
| 1 | 2 | 3 | 4 | 5 | 6 |
| | | | | | | | |
| --- | --- | --- | --- | --- | --- | --- | --- |
| 1. | This person feels confident analyzing a long-term problem to find a solution. | 1 | 2 | 3 | 4 | 5 | 6 |
| 7. | If this person should find him/herself in a jam at work, he/she could think of many ways to get out of it. | 1 | 2 | 3 | 4 | 5 | 6 |
| 13. | When this person has a setback at work, he/she has trouble recovering from it, moving on. | 1 | 2 | 3 | 4 | 5 | 6 |
References/Resources
Books:
Luthans, F., Avolio, B.J., & Youseff, C. (2007). Psychological Capital: Developing the Human Competitive Edge. Oxford, England: Oxford University Press.
Avolio, B.J., & Luthans, F. (2006). High impact leader: Moments matter in authentic leadership development. New York: McGraw-Hill.
Articles:
Avey, J.B., Reichard, R.J., Luthans, F., & Mhatre, K.H. (2011). Meta-analysis of the impact of positive psychological capital on employee attitudes, behaviors, and performance. Human Resource Development Quarterly, 22, no. 2, 127-152.
From the Abstract: The present meta-analysis included 51 independent samples (representing a total of N = 12,567 employees) that met the inclusion criteria. The results indicated the expected significant positive relationships between PsyCap and desirable employee attitudes (job satisfaction, organizational commitment, psychological well-being), desirable employee behaviors (citizenship), and multiple measures of performance (self, supervisor evaluations, and objective). There was also a significant negative relationship between PsyCap and undesirable employee attitudes (cynicism, turnover intentions, job stress, and anxiety) and undesirable employee behaviors (deviance).
Luthans, F., Avolio, B.J., Avey, J.B., & Norman, S.M. (2007). Positive psychological capital: Measurement and relationship with performance and satisfaction. Personnel Psychology, 60, 541-572.
Luthans, F., Norman, S.M., Avolio, B.J., & Avey, J.B. (2008). The mediating role of psychological capital in the supportive organizational climate: Employee performance relationship. Journal of Organizational Behavior, 29, 219-238.
Luthans, F., Youssef, C., & Avolio, B.J. (2007). Investing and developing positive organizational behavior. The emergence of psychological capital. In Cooper, C.L., & Nelson, D. (Eds.) Positive organizational behavior: Accentuating the positive at work(pp.9-24). Thousand Oaks, CA: Sage Publications
Luthans, F., & Youssef, (2007). Emerging positive organizational behavior. Journal of Management, 33, 321-349.
Luthans, F., Avey, J.B., Avolio, B.J., Norman, S., Combs, G.M. (2006). Psychological capital development: A micro intervention. Journal of Organizational Behavior. 27, 387-393.
Luthans, F., Avolio, B.J., Walumbwa, F.O., Li, W. (2005). The psychological capital of Chinese workers: Exploring the relationship with performance. Management and Organization Review, 1, 249-271.
Youssef, C.M., & Luthans, F. (2012). Positive global leadership. Journal of World Business. 47, 539-547.
Adapted from:
Parker, S. (1998). Enhancing role-breadth self-efficacy: The roles of job enrichment and other organizational interventions. Journal of Applied Psychology, 83, 835-852.
Scheier, M.F., & Carver, C.S. (1985). Optimism, coping, and health: Assessment and implications of generalized outcome expectancies. Health Psychology, 4, 219-247.
Snyder, C.R. Sympson, S., Ybasco, F., Borders, T., Babyak, M, & Higgens, R. (1996). Development and validation of the state hope scale. Journal of Personality and Social Psychology, 70, 321-335.
Wagnild, G.M., & Young, H.M. (1993). Development and psychometric evaluation of the resiliency scale. Journal of Nursing management. 1(2), 165-178.